I decided to go on a little, fun and beautiful hike, the Malerweg (The Painters' Way) in the area of the Elbsandsteingebirge (Elbe Sandstone Mountains), which is part of the Sächsischen Schweiz (Saxon Switzerland). It's about 112 km (68 mi.) long and it's designed as a round-trip starting and ending in the small town of Pirna.
Yesterday was my day of arrival, I chose to take the train and to everyone's surprise it was a pleasant trip, no delays and all connections went smoothely. I checked in at the community campground in Pirna for € 12,50 a night. I was surprised on how nice of a campground it is. It features a small lake for swimming and all of the infrastructure including sanitary facilities are really well maintained and clean. I wasn't much into admiring those little things as I was really tired of the trip and coming out of a night-shift at work; there wasn't too much sleep possible on the train.
I put up my tent, enjoyed the sunset and fell asleep pretty early. Tomorrow is a new day!
Picture of the day: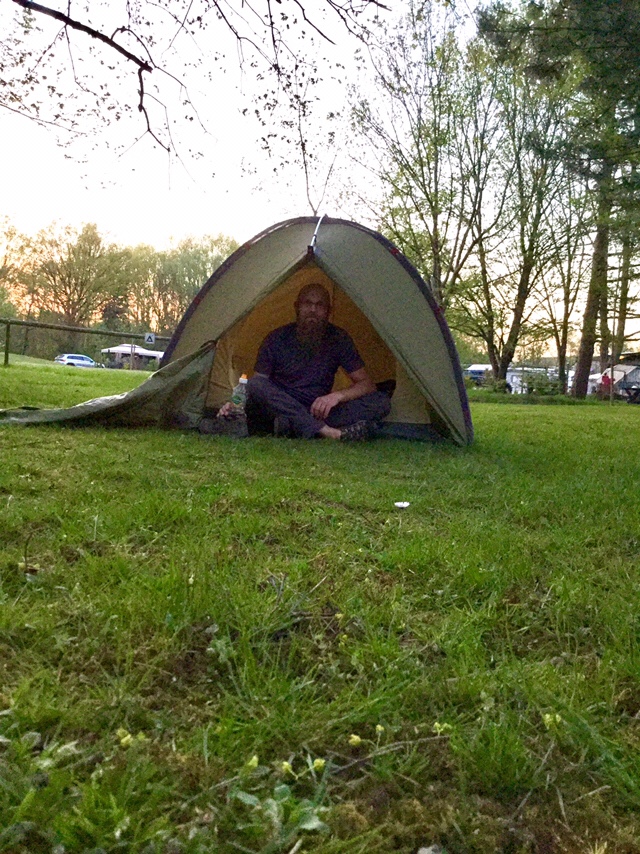 Home is where my tent is!