Today we got a bit of a late start, but what's the rush when you're warm and have breakfast waiting for you downstairs?! After breakfast I think it's safe to say that the amount of food we ate in the past three meals would have sustained us for almost a week on trail. And of course we took some extra for the road…
We found the trail that we were to stay on for the rest of the day and began our ~1000 meter descent! This walk was an incredible relief after the past couple days. Even when there were no other footprints the snow was shallow and/or hard enough that we didn't have to expend a ton of energy with every step. While we walked down we noticed the snow thinning, and this gave us that Spring-like feeling of survival, hope, and expectation of what is to come. This combined with the wonderful views of the mountains we were headed towards and the city in the valley below made today a very pleasant walk. Add to that the fact that we were going down instead of up and not even the cows giving us territorial stares could kill our vibe today.
Once we reached a level where the snow was sparse we changed from our boots into our sandals, giving us much relief. For myself it was particularly freeing as my achilles has been in a good amount of pain the past few days. The intensity was certainly lessened with the softness of the snow, but the pain was apparent on roads and even lying in bed at times. I hurt much less while wearing my sandals, and I think the fact that they are very minimalistic and allow my foot to take a near-natural stride is the key ( not to get too Born to Run on you 😉 ).
We strolled into town (Castiglione di Sicilia), which we had a view of most of the day. Our plan was to stock up on food before heading back up into the Peloritani mountains, where we will be unable to resupply for several days. We didn't realize that the supermarkets here are closed after noon on Wednesdays. It was getting late, so once again we decided to get a room in order to get to the store first thing in the morning and hit the trail! We aren't complaining about having to sleep in a bed before heading back out for another mountain adventure.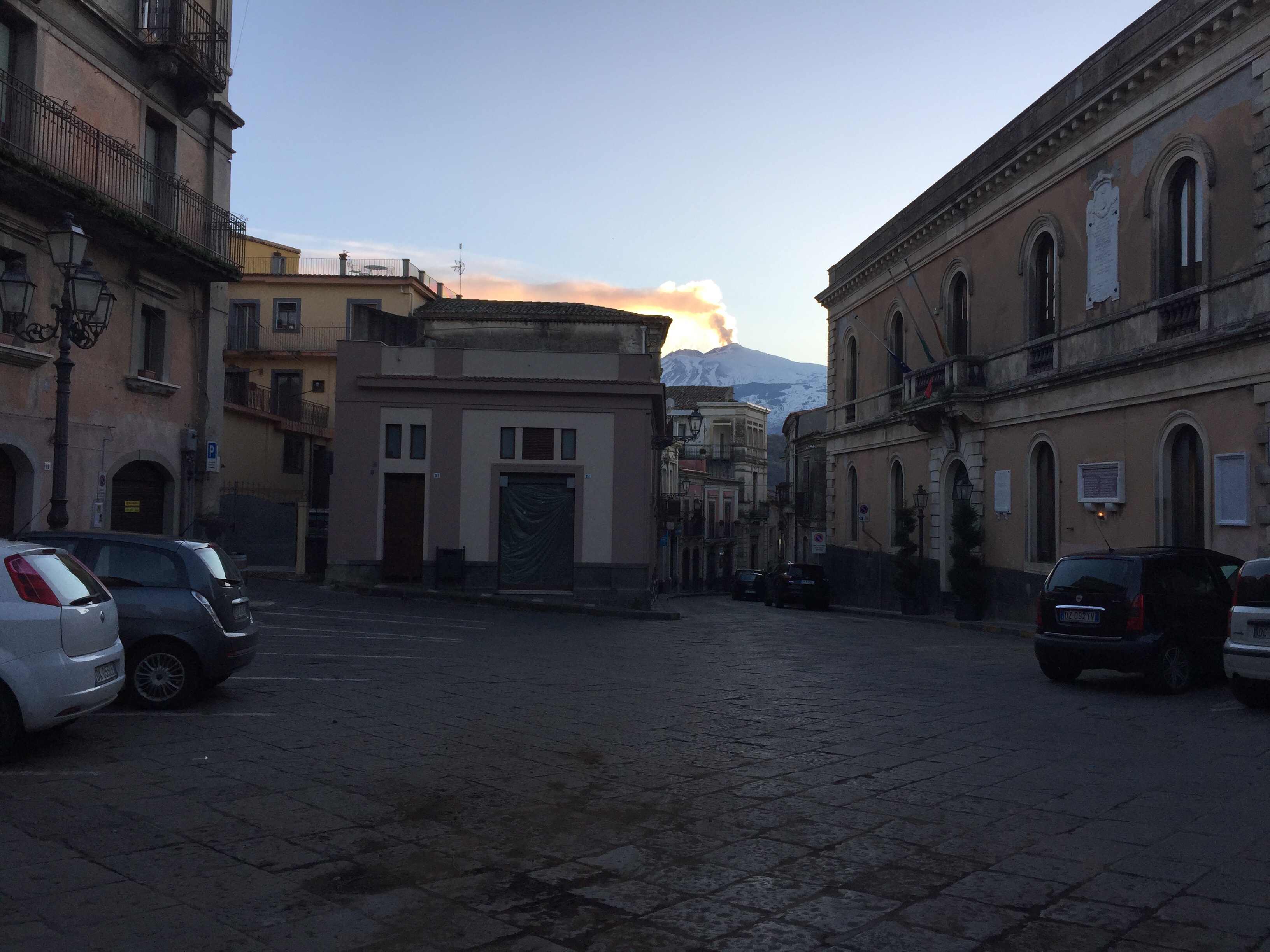 See more photos/videos on Facebook here
And even more on IG here: www.instagram.com/jaredturtlechip