As planned I hiked without my backpack today and after getting back to Schmilka by train I first was looking for breakfast. I was a little miserable today, maybe because of the weather-change, it cooled down to just a little of 10 degrees, it was raining and during the day I should even experience some hail. Anyways I was miserable and I didn't like it. I was surprised that within 6 days of hiking I come across so many things, ups and downs. After breakfast I cheered up a bit and after realizing (again) that downs belong to ups like the night to the day I slowly found my joy, my pace and, once in a while, my flow. Yes, all of this is life and that's how livin' is done, too!
Todays route automatically brought me actoss several stunning outlooks. Getting up there often was almost easy rock-climbing, use of both hands walking carefully between narrow boulders was necessary. Many, many stairs and ladders had to be taken today and even though I didn't carry a heavy load today I sure was happy to finally reach Königstein.
Care for statistics? Find them here.
The picture of the day is the Nadelöhr of the Pfaffenstein; width is maybe 1 mtr, height maybe 2 mtrs at the most. I really don't know why they call this Nadelöhr (needle eye or bottleneck) as there are arrower sections…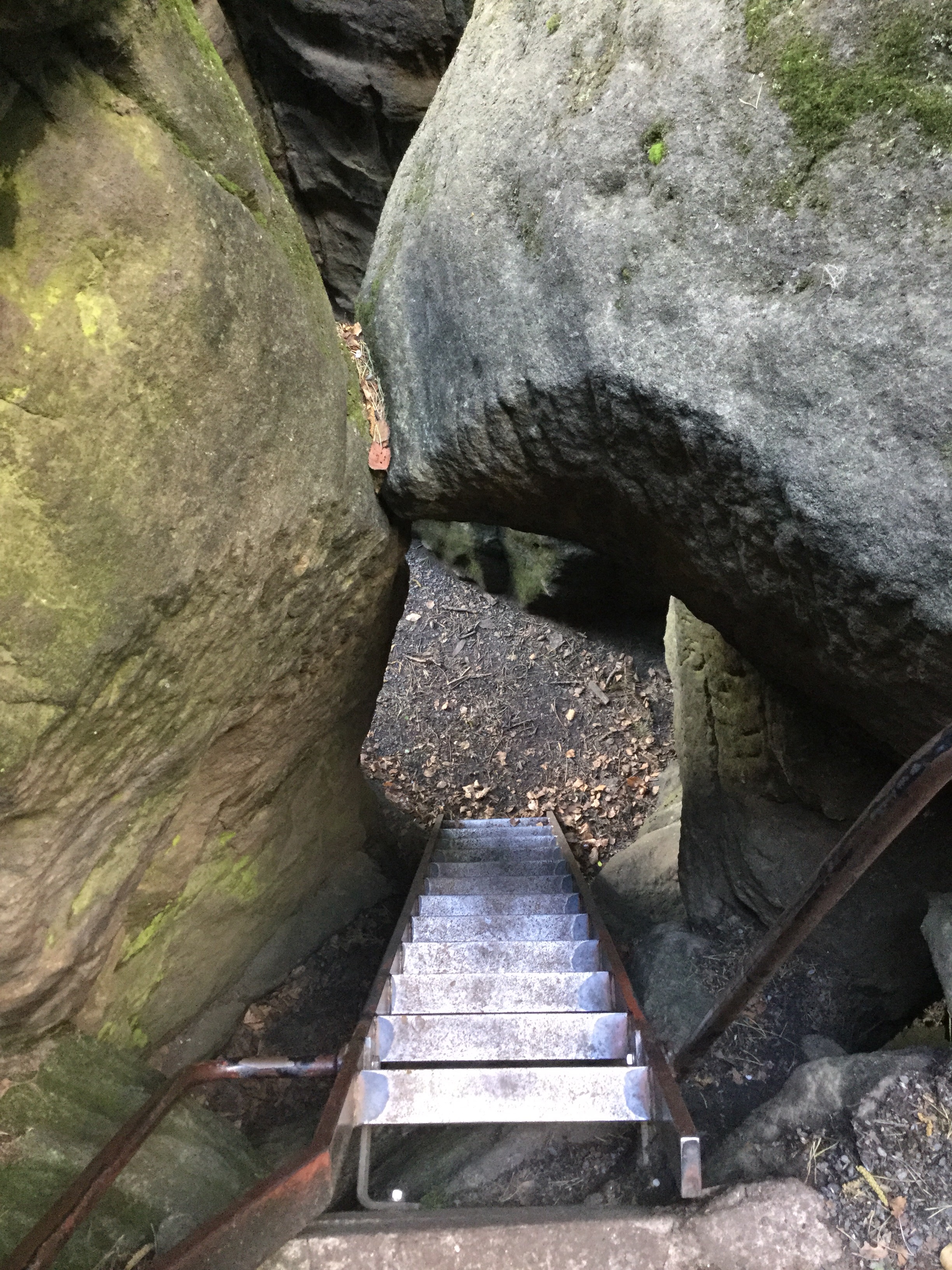 I couldn't decide on one only…